Niyaura

­­ HAIR&MAKEUP ARTIST­­
­­
­­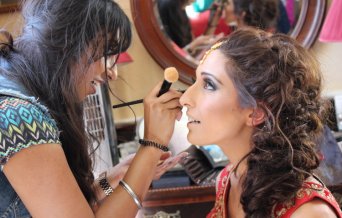 A few words about myself
I always had a passion for colours and my parents were able to see this since I was a little girl. Of course, like all other children I loved to test my mother's make-up but the way I mixed the colours drew the attention of my parents and they decided to take me to Art School.

And this is how my career started, from painting all the dolls and walls in my house to creating true pieces of art on models. After graduating with a degree in Fashion and working in the fashion industry, I decided to branch out into the world of make-up and became a fully trained make-up artist.
From creating amazing party looks to perfecting beautiful brides, my passion is to offer an exceptional service and ensure my clients walk away feeling a million dollars!